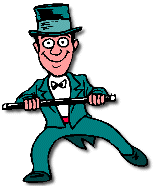 "Facts do not cease to exist because they are ignored." 
― Aldous Huxley
Greetings from the West, Carson City and beyond. Last week was a whirlwind of air flight, subway mayhem, hordes of people, and the screaming yodel of cop cars, the beep, beep, beep of construction equipment backing up, and the general low hubbub of the City That Never Sleeps. Yes, New York, or more specifically the neighborhood of Bushwich in central Brooklyn. I would never call going to NYC a vacation. No, more like an invasion both on the city and on one's person. Let's just say, it's so good to be back home in the Sierras away from miles and miles of Brownstones that block out any hope of seeing the horizon much less the grandeur of Mother Nature. 
Of course, Bob Mueller's report came out while I was gone, and Bob Barr's hopelessly ineffectual spin on its contents left much to be desired. Last Thursday, Congress got its chance to see the "redacted" version that sanitized the worse parts of the report but still left Mueller's intent fairly clear. The mother-fucker, disdainfully called our president, is a low- down shady character who is unfit to serve the nation or the people who live here. We all knew this on some level, but to see Mueller list 10 times when Trump tried to obstruct justice was sobering as it was audacious. 
Over the past two weeks Trump and his minions have engaged in the age old Washington Two Step in an attempt to spin the report in the administration's favor. Trump has alternately praised the report as an exoneration and proof of no collusion or obstruction when the report first came out then flip-flopping to denial and abusive language over the report when Congress finally got the chance to read and react to the parts that were left basically intact. This morning Trump's approval rating dropped six points to 37 %. As we have seen time and again, the Republican spin machine, the White House, and his loyal staff are working overtime to put a bit of lipstick on the pig to make things seem rosier than they actually are today. Yet one has to wonder, What next? Tom Toles the insightful Pulitzer Prize winning Washington Post editorial cartoonist wrote an opinion piece for the paper and put it this way,
Who knows where we go after the Trump era ends? Maybe the damage will be fixable, and maybe it won't. What we need to know now is that the Trump era is still waxing, and we are letting it happen. We are dancing the Trump Two-step with him. Do we enjoy his arms encircling us? His moist little hands sliding about our waist? His warm breath and nuzzle on our neck? The lacerations on our forehead from the leading edge of his hair-sprayed chisel wedge of golden hair filaments? Apparently we do. Tom Toles
"Apparently we do . . . " The old adage "You can't shit a bullshitter" seems oddly appropriate here. Just when you think Trump is on the ropes, he comes back with a barrage of nonsensical clap trap that twists reality and puts a spin so devastating on the issue at hand that most Americans finds themselves in journalistic punch drunk state of mind that is hard to get past. It incapacitates us for days until the next oh-my-god-did-he-just-do, say, act or assert what I think he did moment when the scenario begins again. 
Honestly, I thought I had heard every outlandish excuse for Trump's actions from every source that he employs. Then Rudy Giuliani took to the Sunday talk shows and came up with this dunder-headed defense of the man he worships. On Jake Tappers' State of the Union, Rudy said this,
Giuliani defended the Trump campaign accepting help from Russians by stating, "Any candidate in the whole world in America would take information," causing Tapper to ask, "From a foreign source? From a hostile foreign source?" Giuliani shot back, "Who said it's even illegal?"

A few moments later when pressed again by Tapper on a presidential candidate getting help from Russians in the 2016 campaign, Giuliani responded adamantly, "No, no, there's nothing wrong with taking information from Russians! It depends on where it came from." CNN
Uh, Rudy, it came from Russia. Our sworn enemy. The one that swore to bury us under Nikita Khrushchev. The nation that the United States was embroiled in a Cold War with most of my life. You know Rudy, the country where Vladimir Putin is president. The nation that meddled in our 2016 election and quite possibly helped elect your ass clown friend who is now hell bent on destroying our democracy. The gall of this little gangster is breath-taking. This from a man who was the face of Ground Zero in the days after the 911 attack. Rudy, Rudy, Rudy . . . we hardly knew you. Now, I wish we didn't.
Inexplicably, when pressed by Tapper, Rudy revealed a bit of the twisted logic he was using to justify his statements. It all goes back to campaign contributions. From the article cited above, Rudy had this to say,
Giuliani then suggested the "dirt" the Russians offered to the Trump campaign would not be considered a "campaign contribution" as defined by federal law. In support, he argued that the Mueller report "says we can't conclude that [it's a contribution] because the law is pretty much against that."
But yet again, Rudy is flying under the reality radar. The article continues
Giuliani is incredibly wrong. First, it's election law 101 that a federal campaign cannot accept "a contribution or donation of money or other thing of value" from a foreign national.

In fact, the Mueller report explains the rationale for this law, noting that "the United States has a compelling interest in limiting the participation of foreign citizens in activities of democratic self-government, and in thereby preventing foreign influence over the U.S. political process." CNN
This reminds me of a quote by Neil Gaiman from his book American Gods, (I paraphrase), "The morning came on like a migraine after a three day drunk". Trump and his crew of merry sociopaths have the country by the balls and are squeezing like the little bitches they are. There really is a syndrome in this country called Trump Fatigue. How much does one have to hear, see, or experience of this administration before people begin to throw their hands up and say "Enough!" And not in a good way. When people get so disgusted they stop paying attention and resisting from the sheer overload of lies, deceit, and Tomfoolery afoot in the country, that is when America is truly fucked. Not just the garden variety of fucked, but serious democracy destroying, life-altering fuckdom of the worst kind. 
Or as Kynna Claire once said, "You can't keep dancing with the devil and ask why you're still in hell."